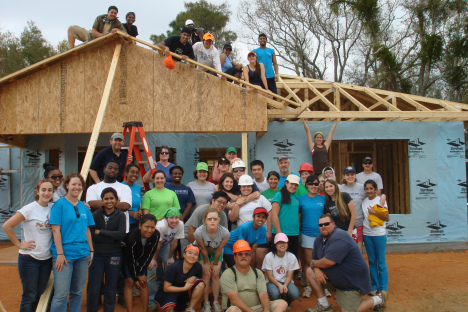 A Heart for Mission
We're founded on mission. From rescuing bullied kids on the school playground to saving lives on the high-seas, our agencies' founding principles speak to a higher cause. We help non-profit institutions, charitable organizations, foundations, and businesses using our strategic spirit solutions God-given gifts to build and position their brands for growth.
A Mind for Positioning
Your service, your mission is unique. How you serve and who you serve radiates from an inner passion.  We call it an emotional connection. It's always there. But can others see it, feel it, hear it, touch it? We work with charities to dig deep and find that essential emotional connection. It will impact your marketing, your advertising, your outreach, your donations, your grants, and most importantly…your future.
 A Feel for Culture
Cultural traditions, customs, and values are so important to mission.  Multi-cultural markets surround us. Content overwhelms us. Choices are staggering. People give with their hearts, not their minds.  Messages have to hold a promise, a value. Understanding has to happen quickly, easily, and often.  We have a feel for getting your non-profit to a place where it needed to be all along. Possibly it got stuck. We will work tirelessly to unstick it!
A Touch of Soul
Where is the soul of your service, your mission?   What drives your non-profit to excellence? With warmth, energy, spirit, and vitality you make your mark.  Let us help you uncover and expose the very soul of your efforts so that others with like minds and hearts will join you with their service, their life's work, and their resources.
A Strong Foundation
With a strong foundation on which to grow, your charity's future is bright. We'd be honored to help you get there.
The sheer creative genius Souza brought to the table in the areas of strategic planning, marketing, and artistic design has carried us to a new level of excellence, both within and outside of our organization. —Paul S. Mulligan, Executive Director, The Gabriel Project, Inc.

---

Thanks to the insight and expertise of  The Souza Agency, our communications and marketing…were converted, came to exemplify and breathe what IRFA exists to be and accomplish.
— Stanley Carlson-Thies, Founder & President
Institutional Religious Freedom Alliance

---

You probed to the unseen inner core of our identity. You have worked with us as friends and colleagues, grasping the fact that we are trying to serve the public in a unique way, and that meant you entered into the spirit of our service so you could serve us. Our experience of your service to us has been that of having a real promoter, champion, advocate, and enthusiast walk with us.
The Souzas are…co-laborers with us. We trust them. We know that they carry us with them…recognizing that even small non-profits are complex organizations with trustees, staff, donors, and beneficiaries of service. They have an ear for our music and a feel for the kind of people we are & want to be." — James W. Skillen, President, The Center for Public Justice

---

The Souza Agency's professionalism, eye for detail, and sincere desire to achieve the best possible results for its clients has made the entire process for us an enjoyable and stress-free experience.
— Leonard A. Blackshear, President, The Kunta Kinte-Alex Haley Foundation

---

…Most of all, thanks for your constant vigorous and courageous defense of those truths and values that stand at the heart of the Gospel and human civilization.
— Dr. David Schindler, Dean Emeritus, Pontifical John Paul II Institute for Studies on Marriage & Family